Sponsors
These companies and associations have generously donated to the UCC; support us by supporting them:
If you would like to sponsor the UCC through a donation or other means, please get in contact with our
committee
. We will be eternally grateful.
The University Computer Club is grateful for the support offered by the UWA Guild of Undergraduates. They give us a room, pay for our power and much more. Support the UCC, support your Guild.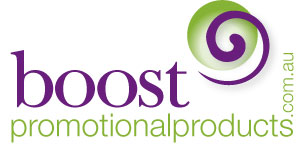 Boost Promotional Products is very proud to support The University Computer Club Perth in 2014. Operating since 2005 they have assisted the club with supplying custom printed Flash Drives for the students this year. We are enthusiastic to be working with such a well recognised computer club and we look forward to supporting UCC towards the future and assisting them with other types of print merchandise.
NetApp sponsored UCC with a FAS2020 NAS with all available licences. This is an amazing piece of equipment that has been set up as our main data store. The FAS2020 has been as solid as a rock since installation, and we will get plenty of use out of it. Thankyou. In 2014 NetApp sponsored UCC with an additional FAS2020 NAS, a DS14Mk4 disk shelf, two servers, and disks. Thanks for your continued support.

How can we forget UWA's Information Services and Facilities Management? These guys regularly bend over backwards to help us, and have donated us so much equipment over the years, in addition to providing us with the internet, power and facilities that we can not exist without. You guys are great, thankyou.
Previous UCC sponsors (by year):
We continue to be grateful to all our previous sponsors. Without you, the club would not be the same today.