rover: name

a name sometimes affectionately given to a dog, usually by a stranger when the dog's real name is unknown.
rover: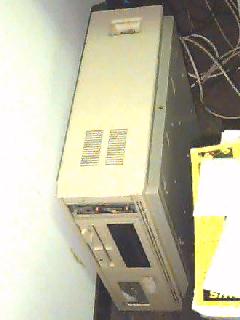 How and when machine obtained:
History prior to arrival at UCC:
UCC history of machine:
Current machine tasks:
Acting as software bridge between UCC ethernet and the Guild network.
Current software configuration:
Running dedicated bridging program
Current hardware configuration:
286 chip
2 x WD8003 ethernet cards
Computer running without monitor
Future plans for machine:
Special notes:
This machine runs in a secure room not located at the UCC.
Thanks:
Related sites: