marlin: n.

any of several large scombroid food and game fishes of the genera Makaira, Istiompax, and Tetrapturus, of warm and tropical seas, having a very long upper jaw: family Istiophoridae. Also called: spearfish.
marlin: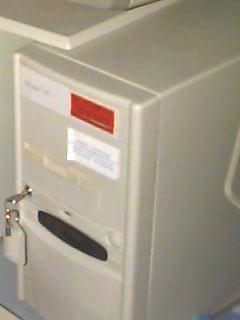 How and when machine obtained:
History prior to arrival at UCC:
UCC history of machine:
Current machine tasks:
Marlin has recently been retired as a user machine and is now outside the firewall doubling as a second moray in terms of function.
We are running qmail as a mail agent, apache web server, and marlin's running IPV6, and marlin's on the mbone.
Current software configuration:
Current hardware configuration:
Future plans for machine:
marlin will most likely be a project for members who want to do things like register their own domain and such.
Special notes:
Thanks:
Related sites: